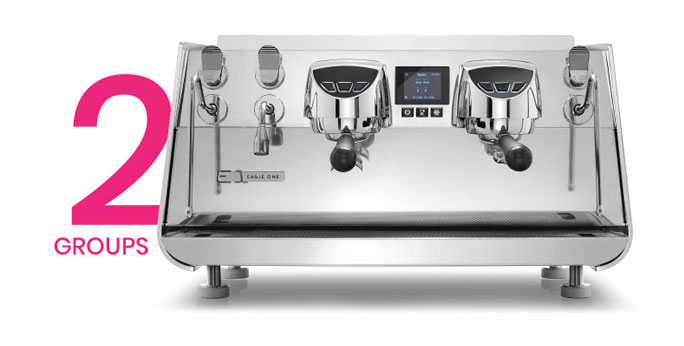 EAGLE ONE IS NOW AVAILABLE!
Eagle One is born in response to the new generation of coffee shops where DESIGN, PERFORMANCE, and SUSTAINABILITY are determining factors to create a pleasant and memorable experience.
The VA Eagle One is been manufactured to lessen our environmental impact by embracing new technology. All use of carbon emissions from power consumption are reducing the use of new materials alongside all the unique design of the machine. A good thing about this is that, this can save you a lot of money on power cost, mostly when comparing to other types of machines.
A COMPLETE NEW ENGINE!
Moving on, the NEO Engine utilise a quick rapid heating system with a elegant insulation mechanism, which deducts not only heat dispersion alongside with energy consumption. This rapid heating system functions really quickly, which lets the necessary amount of water for the extraction to heat up and this reduces energy-related costs.
The productivity alongside performance stays at very top, however consumption is being reduced. The LCA (Life Cycle Assessment) showed on how unique Eagle One which has a 23% less environmental impact regarding the duplicate category machine.
THE PATENTED TECHNOLOGY!
TERS (Temperature Energy Recovery System) utilise the release water to pre-heat the approaching water. The result is a 8% saving on total machine consumption.
Also, Victoria Arduino are soon releasing a App which everyone can be downloaded on your phone. This is coming soon for all Eagle One users so do do not miss out!
We have got some fantastic leasing deals over 3 to 5 years where you can lease from. PLASE NOTE: Machine only
More information can be found down below:
https://www.coffeeomega.co.uk/product/victoria-arduino-eagle-one/
Emial: info@coffeeomega.co.uk