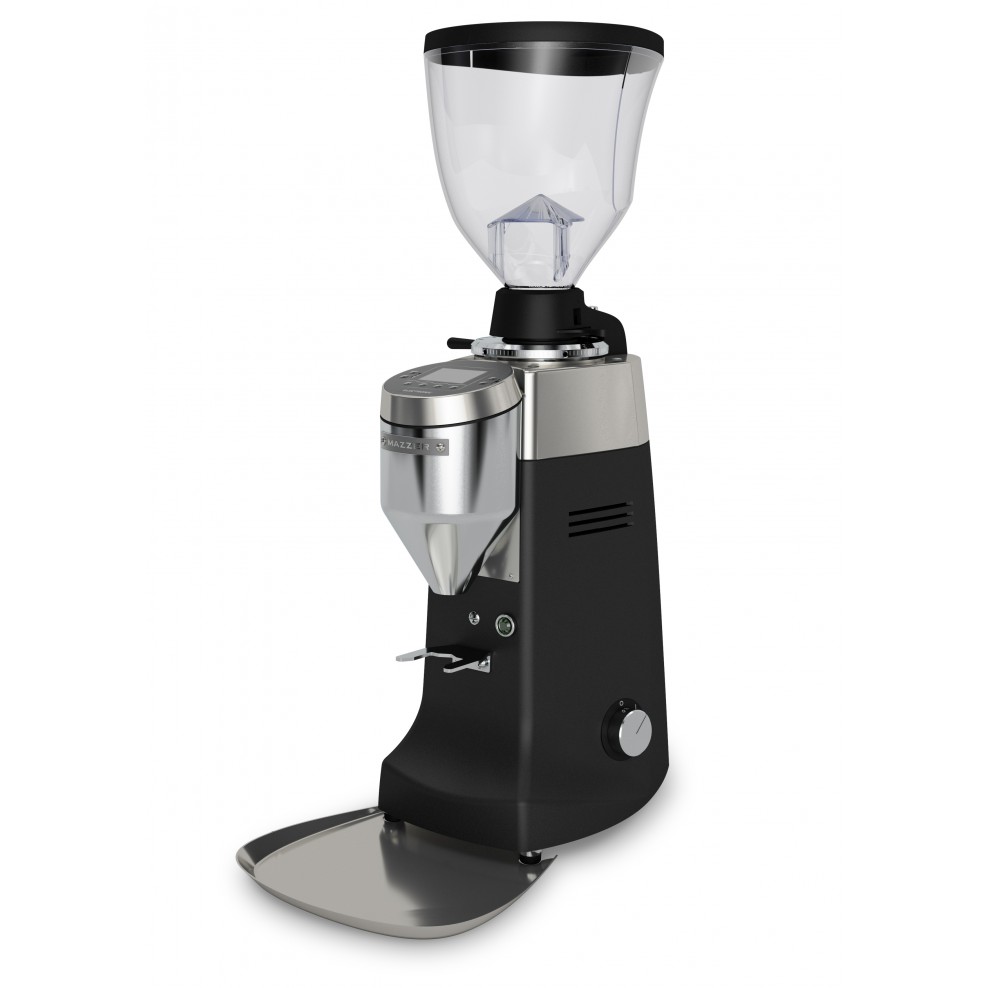 ROBUR S combines a high level of usability with superior performance
responding to the needs of a busy café – must have grinder!
Grind Flow Control System – GFC
Get uniform coffee grounds in your portafilter while keeping grounds from getting on the counter with the innovative GFC System. The GFC system consists of a removable aluminum outlet insert equipped with three interchangeable wire dampers. Choose the best wire damper for you according to coffee origin, roast profile, weather conditions or barista preferences.
Features:
Ideal for high volume sites
Improves dose consistency and reduces coffee retention by 52%
Excellent grinding speed (1s/5g – 50Hz, 1s/6g – 60Hz)
Low RPM (420 RPM – 50Hz)
Dual fan keeps the cooling system safe from temperature exposure & preserving maximum aroma
Easy system for cleaning of the grinding chamber quickly without losing your grip setting
Grinding adjustment is easy, this was helped from "Memory Track" index
Adjustable Portafilter Holder allows to grind hands free
It is Compatible for Cloud
Specification:
Dimensions – W x D x H (241mm x 310mm x 720mm
Power – 800 Watt
Grinding blade – 71mm Conical
Grinding blade speed – 420 RPM (50Hz), 500 RPM (60Hz)
Net Weight – 28kg (62 lbs)
Coffee bean container size – 1,6kg (3,5 lbs)
More info can be found here: https://www.coffeeomega.co.uk/mazzer-robur-s-grinder/
Email:  info@coffeeomega.co.uk