Jura x10: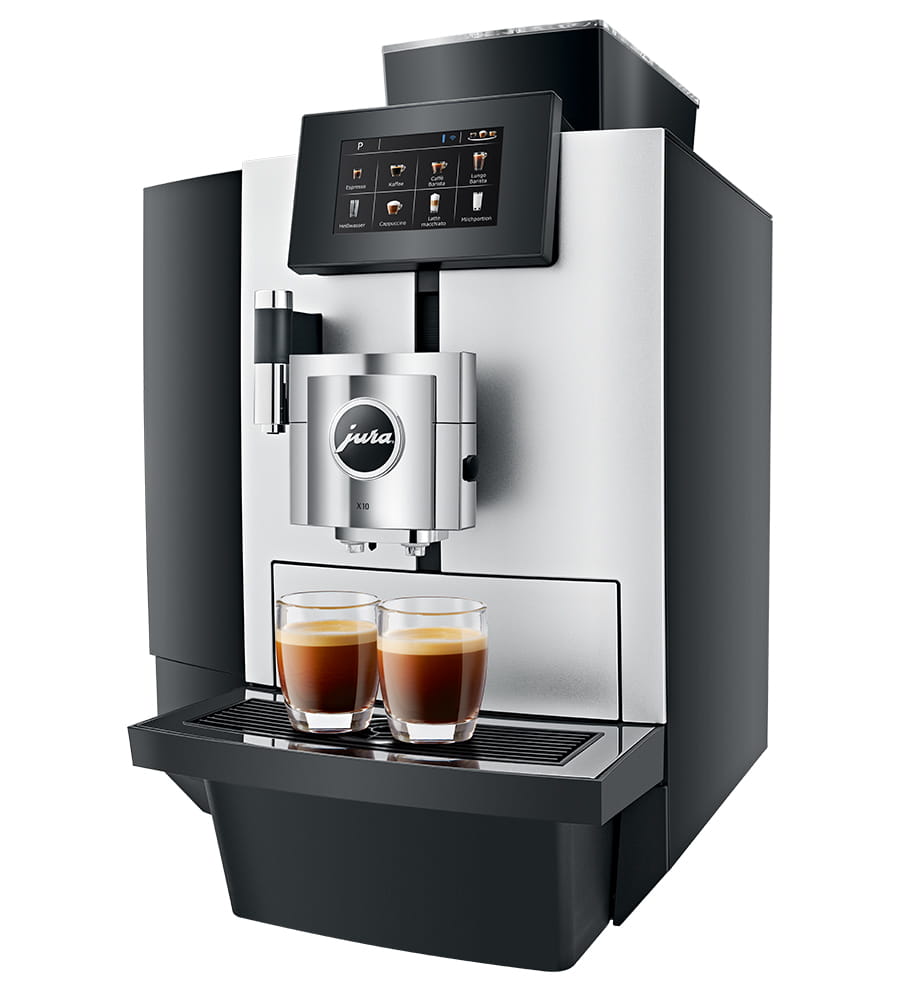 Jura are releasing the all new bean to cup machine, the  Jura x10 & Jura Cool Control 2.5 litre.
The X10 impresses with its versatility and elegant design, its user – friendliness alongside individuality. The X10, has a professional Aroma grinder which is a high range innovation which delivers its elegant & precise grinding results every time alongside 12.2% more aroma. Many appreciation towards the One -touch function, this also allows you get hold of the imagination with café Barista alongside Lungo Barista.
In addition, to all members who are obsessed with tea, this provides hot water at different sets of levels. By saying this, having its solid, height- adjustable dual spout, this can generate a speciality coffee, or even two beverages simultaneously alongside each other, this can be poured onto glasses or cups by just one touch of the bottom.
The 4.3" high-resolution touchscreen colour display is completely intuitive and easy to navigate around and very responsive.
JURA Cool Control 2.5 litre:
The very next machine is the JURA 2.5 Cool Control had a excellent upgrade on their Cool Controls.  Now, there's even a fantastic way in order to enjoy trend specialities with milk. The JURA 2.5 Cool Control, is a skinny & unique design and it can be used in different areas or location were space is limited. Having being said, the milk coolers elongated shape illustrates that it can rapidly be attached onto the kitchens alongside break rooms.
Furthermore, the JURA Cool Control do reflect the classic of JURA look. Having premium materials, a cover made of top quality 1.5 mm thick stainless steel alongside a elegant ventilation slots accentuate the Cool Control's design.
Also, the JURA 2.5 Cool Control is very calm to handle with alongside this gives out the maximum convenience. The milk can therefore be poured rapidly and calmly with no need of taking of the milk container.  The digital temperature display alongside having properly stuck on cover can easily make the handling easy for yourself without having any problems.
More information can be found down below:
https://www.coffeeomega.co.uk/product/jura-x1o/
https://www.coffeeomega.co.uk/product/jura-cool-control-2-5-litre-black/
Email: info@coffeeomega.co.uk